[Infographic] Hyphen Use: Hyphenation Rules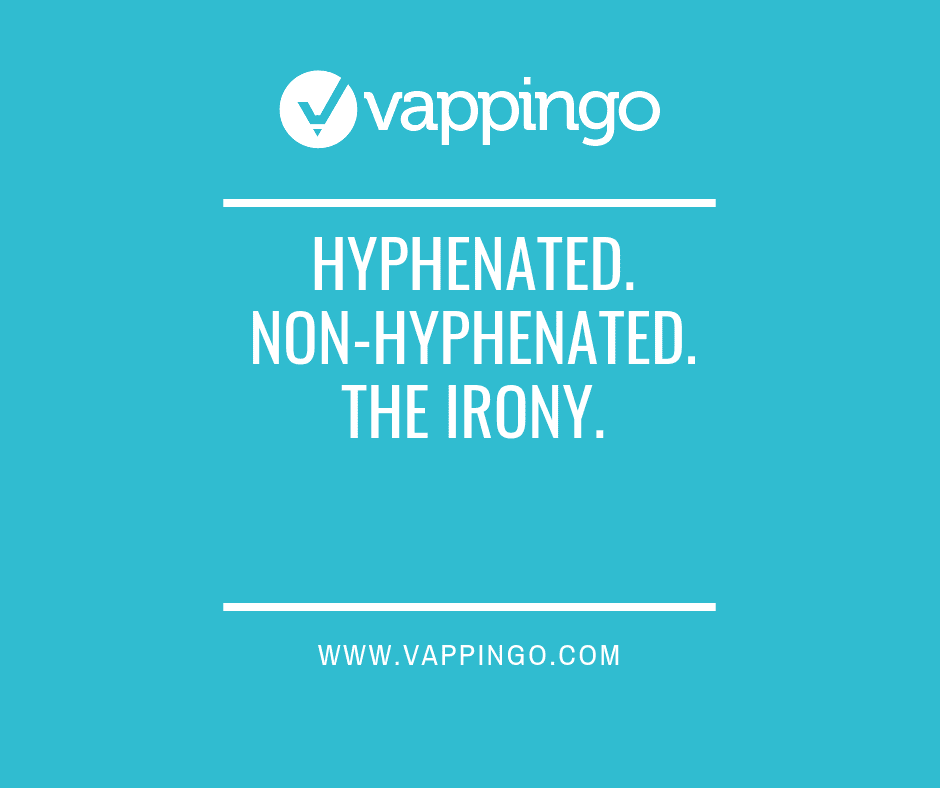 When it comes to hyphen use, many writers purposely choose to entirely omit this dreaded punctuation mark in fear of using it incorrectly.
The truth is this: hyphens aren't actually that complicated.
Once you've mastered some basic rules about their usage, you will find that the concepts relating to hyphen use are pretty straightforward.
Here are the basic dos and don'ts of the hyphenation rules.

You can download a free, high-quality version of this infographic here: hyphenation rules[1].
Use this image on your own website free of charge:
Simply copy and paste the code below to include our poster on your own website absolutely free of charge.
Hyphen use DOs
 Use a hyphen with compound words
"The emu had hand-picked his backgammon team and was confident that he would win this year's trophy."
"The prospect of spending an entire weekend with his mother-in-law was enough to make the giant mole shake in his boots."
Use a hyphen when two or more words are linked with each other to describe a single quality, and they are directly followed by a noun (a person, place, or thing)
"The snotty-nosed teenager."
"The hairy-knuckled oaf."
Use a hyphen where age indicators are used as nouns
"The seven-year itch."
"The five-year-old gargoyle started to sprout a few grey hairs."
Use a hyphen when adverbs that don't end in –ly are used as compound words
"The long-awaited mudslide was finally open to the public."
"The furry dog got a much-needed haircut."
Use a hyphen for all compound numbers from twenty-one through to ninety-nine. Use a hyphen for all spelled-out fractions when they are used as adjectives
"The ninety-eight-year-old cheese was extremely smelly."
"The hobgoblin taught forty-nine students how to play Twister."
"The sickly toffee has two-thirds of a cup of sugar in it."
Want to learn more? Check out our guide to when to hyphenate numbers[2].
Use a hyphen with some prefixes
Prefixes that come before proper nouns: "un-American."
Hyphenate prefixes ending in an a or i only when the root word begins with the same letter: "ultra-ambitious."
All words beginning with self except for selfish and selfless: "self-righteous," "self-loathing," "self-assured."
With the prefix ex: "The giant's ex-wife cleared out the cave and took all his possessions."
Hyphen use DON'Ts
Use a hyphen when words end in –ly
"The squid's homework was beautifully presented."
Use a hyphen between two adjectives when the word and could have been placed between them.
"The skunk received a lovely, fragrant bouquet on Valentine's Day."
Use a hyphen when nouns are followed by their modifiers
"The walls were paper thin."
"The cheese is nine years old."
Use a hyphen when fractions are used as nouns
"When the cake came, I grabbed my one-quarter slice immediately."
If you liked this infographic, please visit our Facebook Page[3] and leave a comment.
Need some help with your written English? Check out our rewriting services.
Source URL: Read More
The public content above was dynamically discovered – by graded relevancy to this site's keyword domain name. Such discovery was by systematic attempts to filter for "Creative Commons" re-use licensing and/or by Press Release distributions. "Source URL" states the content's owner and/or publisher. When possible, this site references the content above to generate its value-add, the dynamic sentimental analysis below, which allows us to research global sentiments across a multitude of topics related to this site's specific keyword domain name. Additionally, when possible, this site references the content above to provide on-demand (multilingual) translations and/or to power its "Read Article to Me" feature, which reads the content aloud to visitors. Where applicable, this site also auto-generates a "References" section, which appends the content above by listing all mentioned links. Views expressed in the content above are solely those of the author(s). We do not endorse, offer to sell, promote, recommend, or, otherwise, make any statement about the content above. We reference the content above for your "reading" entertainment purposes only. Review "DMCA & Terms", at the bottom of this site, for terms of your access and use as well as for applicable DMCA take-down request.
Acquire this Domain
You can acquire this site's domain name! We have nurtured its online marketing value by systematically curating this site by the domain's relevant keywords. Explore our content network – you can advertise on each or rent vs. buy the domain. Buy@TLDtraders.com | Skype: TLDtraders | +1 (475) BUY-NAME (289 – 6263). Thousands search by this site's exact keyword domain name! Most are sent here because search engines often love the keyword. This domain can be your 24/7 lead generator! If you own it, you could capture a large amount of online traffic for your niche. Stop wasting money on ads. Instead, buy this domain to gain a long-term marketing asset. If you can't afford to buy then you can rent the domain.
About Us
We are Internet Investors, Developers, and Franchisers – operating a content network of several thousand sites while federating 100+ eCommerce and SaaS startups. With our proprietary "inverted incubation" model, we leverage a portfolio of $100M in valued domains to impact online trends, traffic, and transactions. We use robotic process automation, machine learning, and other proprietary approaches to power our content network. Contact us to learn how we can help you with your online marketing and/or site maintenance.